Manufacturing of larger parts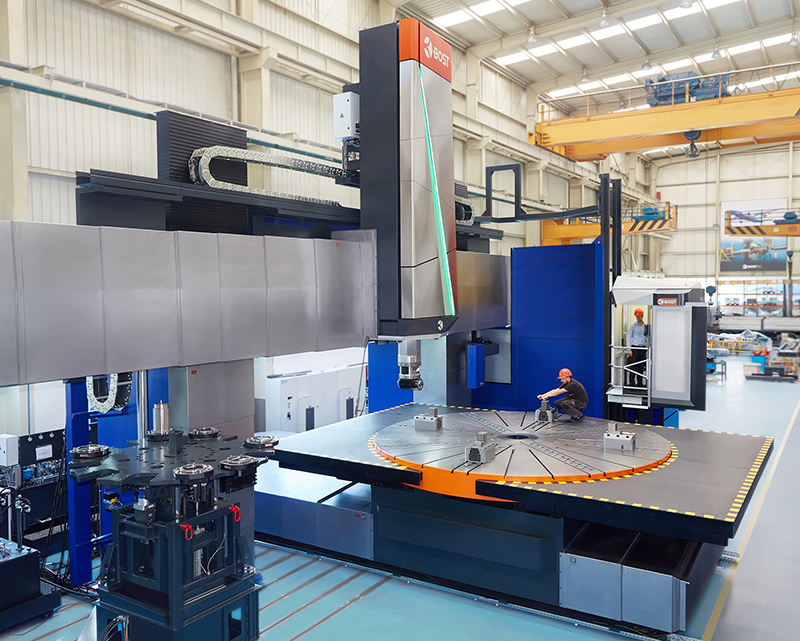 We have invested in new machining capacity and can now manufacture components to weight up to 120 tonnes. Our new, custom-made BOST VTL 68 CY vertical lathe has turning capability in dimensions up to 8,2 metres in diameter and 5,4 metres in height from all the common materials. Y-axis with 5.4 meter movement and live tooling with 5-axis milling head enables machining of almost unlimited amount of forms.
On the same production hall with the lathe we have 120 tonnes of lifting capacity and 1 000 square metres of free space with 12,5 metres of effective height. The hall is warm and dry and is free to be used for example assembling, welding or storing.
The hall is already complete and lathe assembly is about to start. Full production readiness is achieved in April 2017.
We are happy to inform you more specifically on how we can help you on your needs for accurate, versatile and efficient manufacturing.