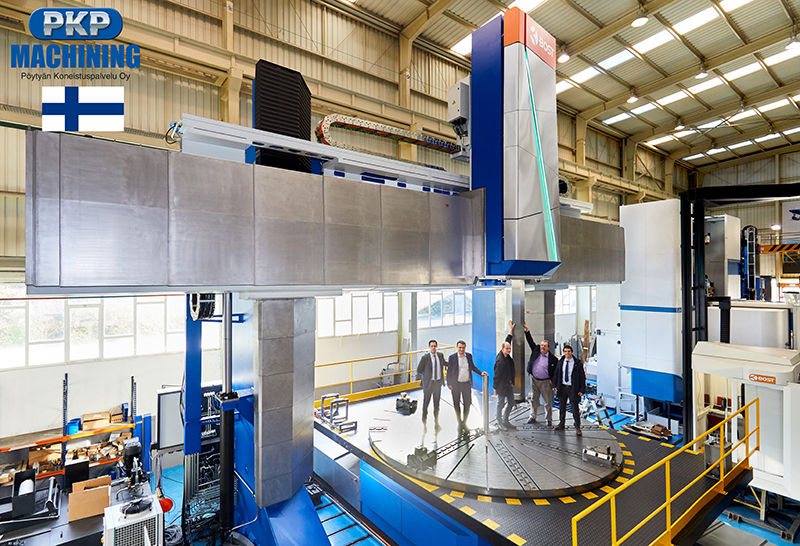 PKP-Machining has made significant investments in increasing its machining capacity
PKP-Machining has purchased a new boring and turning mill that will increase production capacity and product unit size considerably. The new machine acquisition also entails expanding the production facilities – the floor area will increase by 1500m2 and the effective height in the new premises will be 12.5 metres. We plan to have a total of 240 tonnes of elevating power. The expansion and modernisation of the new facilities have already begun. The new machine will arrive in late 2016 and it will be ready to start producing orders in early 2017.
The new boring and turning mill, BOST VTL 68 CY, has been made to order for the requirements of PKP.
New machine facts
• table 5,000 mm
• max. diameter 8,200 mm
• max. height 5,400 mm
• max. unit weight 120 t
• Y axis 5,400 mm
• milling head that enables 5-axis machining
• measurement head separate of shaft
BOST Machine Tools is a Spanish machine manufacturer founded in 1972 that offers its customers impressive machine tool service, design, manufacture, and installation. BOST machine tools are known for their superior precision. BOST tailors all machine deliveries according to customer specifications, delivering products that work with maximum productivity for the customer.