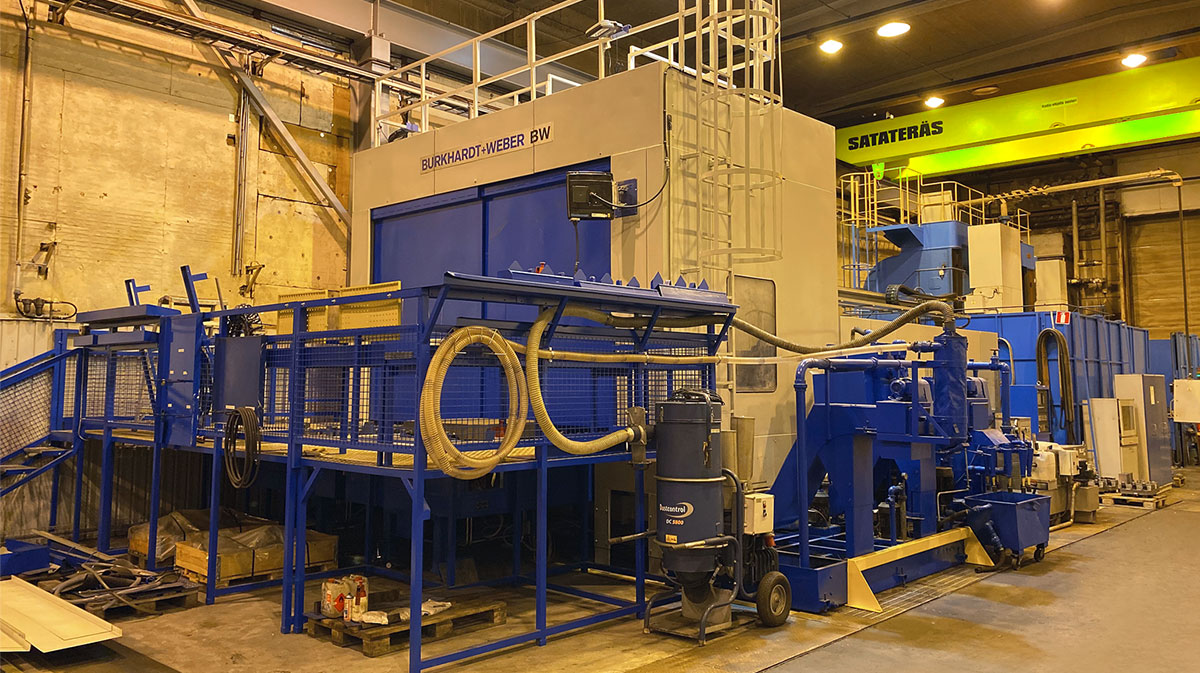 Investment in serial production and machining
Burkhardt+Weber machining center for serious serial production capabilities
Aurea Steel Oy Ab completed the technical installation of the Burkhardt+Weber MC120 machining center in Kankaanpää. There are only two machines worldwide having the same kind of features.
This fully automatic horizontal machining center is especially suitable for serial manufacturing or batch manufacturing and for machining demanding parts requiring high level of precision.
The machine tool is equipped with an additional tool magazine for Wohlhaupter boring tools exceeding diameter of one meter. Due to the rotating table, the machining is performed typically in one setup.
How the machine improves our mass production factory
Typical products manufactured with this machine tool are gear box cases, machine frames and various kind of machine parts. The machine tool working space is:
X = 2000 mm,
Y=2000 mm, and
Z= 1800 mm.
Truly well-sized dimensions suitable for our industrial clients.

Information:
Antti Sätilä, Managing director
antti.satila@aureasteel.com
+358 40 725 3656

Tomi Nyroos, Director, head of production
tomi.nyroos@aureasteel.com
+358 40 721 0124