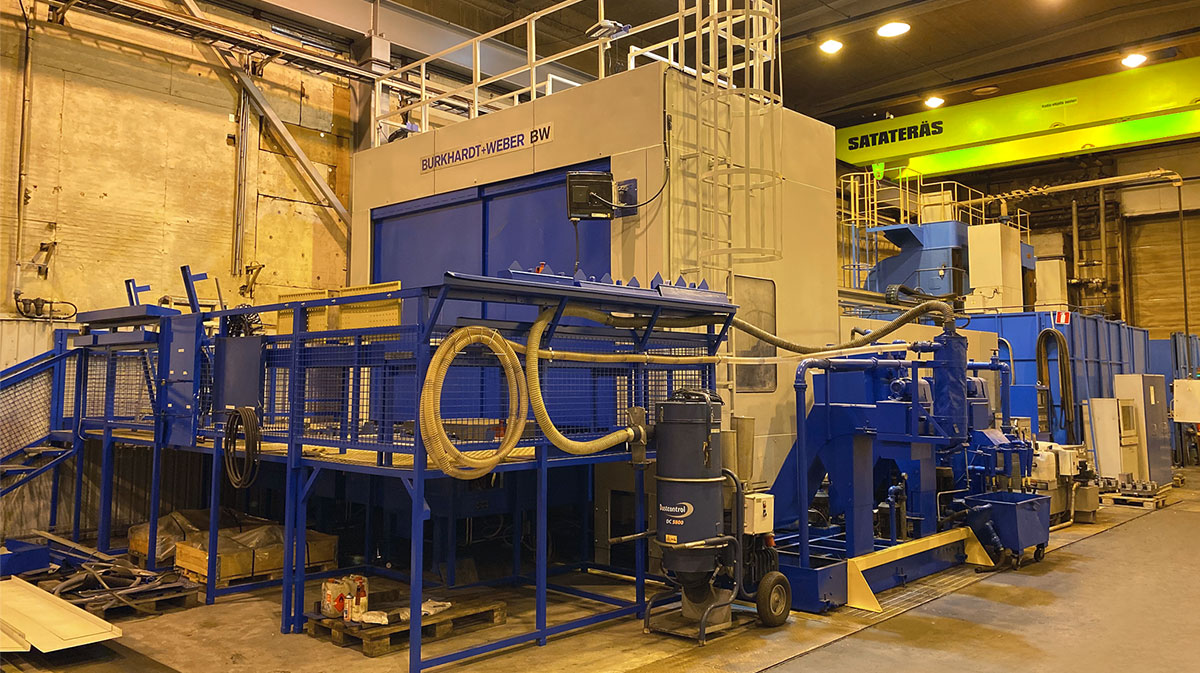 Investment in high performing Burkhardt+Weber MC120 horizontal machining centre
Aurea Steel Oy Ab completed the technical installation of the Burkhardt+Weber machining centre in Kankaanpää. There are only two machines worldwide having the same kind of features.
This fully automatic horizontal machining centre is especially suitable for serial manufacturing and for machining demanding parts requiring high level of precision. The machine tool is equipped with an additional tool magazine for Wohlhaupter boring tools exceeding diameter of one meter. Due to the rotating table, the machining is performed typically in one setup. Typical products manufactured with this machine tool are gear box cases, machine frames and various kind of machine parts. The machine tool working space is X = 2000 mm, Y=2000 mm and Z= 1800 mm.
Information:
Antti Sätilä, Managing director, antti.satila@aureasteel.com , +358 40 725 3656
Tomi Nyroos, Director, head of production tomi.nyroos@aureasteel.com , +358 40 721 0124
Aurea Group is formed by Aurea Steel Oy Ab and PKP Machining Ltd (Pöytyän Koneistuspalvelu Oy). The two companies create a competitive engineering workshop entity with ownership synergies. The group has totally 17.000 m2 production space and heavy lifting capacity for parts exceeding 100 tons.
Our services consist of parts manufacturing, plate and welding work, heat treatment, NDT, machining, surface treatment, assembly and turnkey deliveries.
Our vision is to be the most desired Nordic mechanical engineering partner.