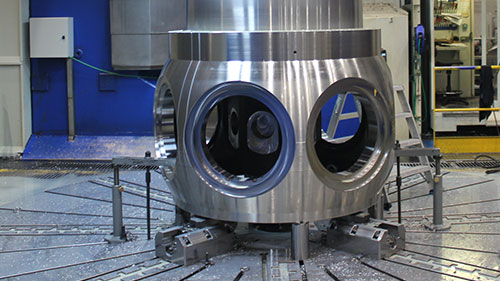 We are seeking for professional machinists
Aurea Steel Oy Ab and Pöytyän Koneistuspalvelu Oy (PKP Machining) together form a competitive
engineering workshop entity, the Aurea Group, which deliver comprehensive services to its industrial
customers. Aurea Group is a competitive engineering workshop entity with strong ownership-, customer-,
production process synergies. On top of this we share the same values with an energetic and
enthusiastic approach the "we get it right" -culture. The customer and safety comes first!
We are seeking for professional
MACHINISTS
to join our team.
Your main responsibilities is to CNC-program and operate for individual items in two shift. The
positions are all full-time and permanent. Your employment is located in Kankaanpää or Pöytyä,
if needed we can organize an apartment for you during your stay in workdays or as full-time. The
salary in the position is agreed separately based on your salary desire and previous experience on
the field. There is also the opportunity to operate with an entrepreneur-based contract if preferred.
We appreciate previous experience from the field of machining and/ or a degree of machining. You
will succeed in this position with a professional attitude and will benefit from learning and absorbing
new tasks efficiently.
Additional information of the position is given by
Antti Sätilä, +358 40 725 3656
antti.satila@pkp-machining.fi
» Show announcement (.pdf)